About VIP Health
Health Optimisation Done Naturally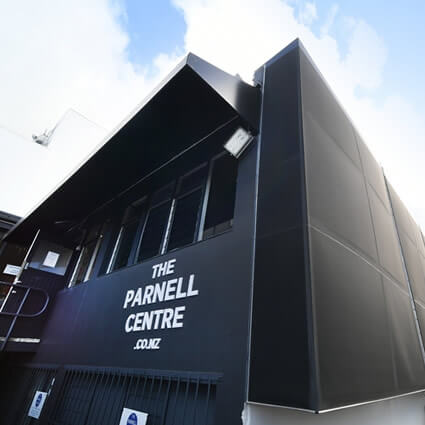 VIP Health serves the Parnell and surrounding community with a unique, collaborative approach that provides powerful results for the clients we serve. Our team of Chiropractors, provide all-encompassing management of wellness optimisation. They listen carefully to your concerns and aims. Their goal is to help to custom coordinate your care with chiropractors that will best fit your needs.
Value, Integrity, Performance
These words encompass our basic practice philosophy. If you have been to other healthcare practices, you may have felt that you weren't listened to or that your concerns were not fully understood. At our practice, rest assured we will always listen to your concerns and goals. Our work is always infused with integrity.
We understand that each client presents with a different set of health issues and goals.
Perhaps you want to be able to take up golf again or simply pick up your small grandchildren with more ease. Whatever you are striving for, we are dedicated to helping you stay and remain active and happy in whatever capacity you value.
Performance efficiency is also very important to us. Almost everything we do is a "performance." From making the bed, walking to the shops or running a marathon—our performance is on the line. Our aim is to make sure that everyday activities do not hold you back and dim the enjoyment of a life well-lived.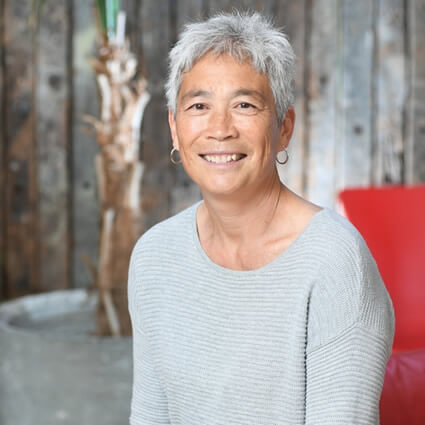 As a well established chiropractor, Lisa brings to VIP Health her wealth of knowledge and experience and is excited at the opportunity to mentor other chiropractors. For Lisa, evolving into a chiropractic mentor is a new and different challenge.
"My primary goal in mentoring chiropractors is to provide support, guidance and knowledge to build a practice suited for who they are, not only as a chiropractor, but as a person. I want them to grow in confidence that what they are presenting to their clients is identical to what they are providing".
The key to a successful practice is commitment, consistency and reciprocity to the values and mission of the practice. The primary goal of VIP Health is to create value, integrity and performance with our clients, our chiropractors and our business.
Over the past 29 years, Lisa has been involved with chiropractic in many different arenas. Lisa is currently a Senior Lecturer and Chiropractic Coach at the New Zealand College of Chiropractic in Auckland. She also was actively engaged politically as a past Counsel Member of the New Zealand Chiropractic Association and the Past President of the Hawaii Chiropractic Association. Because Lisa crossed over into education, her private practice took a back seat; however, she currently has a small client load to satisfy her love of practicing.
Lisa started her chiropractic career in 1993 in Honolulu, Hawaii where she had a full time successful practice working with many different types of clients: college athletes, waka and kayakers, corporate professionals, to name a few. Her favourite clients were grandmothers and grandfathers helping them become more resilient and balanced so they can continue to play and enjoy their grandchildren and family.
There is nothing better than to see my clients achieve their goals after having the privilege of working with them.
After leaving Honolulu, Lisa spent time as a part-time lecturer at Life Chiropractic College West in California and then accepted a position at the New Zealand College of Chiropractic. She left private practice to expand herself personally and professionally. It was one of the best moves in her life.
"Teaching is one of the most challenging vocations anyone could choose" Lisa expressed.
Teaching Brings A Humility That She Couldn't Imagine
"It's a daunting space to hold knowing that students have an expectation of you that I didn't know I had myself. I had to upskill myself and look deep into my own heart and mind to see if I had what it takes to fulfil the expectations of my students".
It brings Lisa such satisfaction to watch her students grow and change while learning to be an exceptional chiropractor and person. Now, Lisa wants to bring that experience and knowledge and help mentor and support the chiropractors at VIP Health.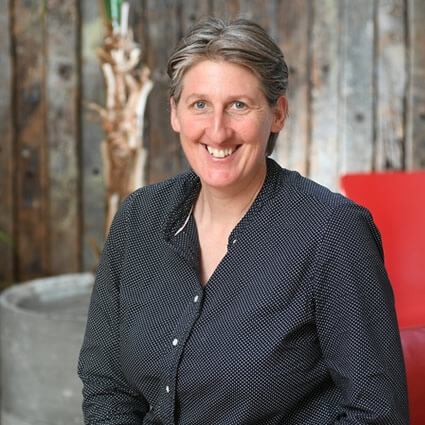 Dr Wendy Russell, Chiropractor, is the Co-Founder, Principal Chiropractor and Director of Operations of VIP Health. Working closely with Dr Lisa in maintaining a unique collaboration to benefit the community of Parnell and Central Auckland region.
A Strong Desire to Help Others
I love to assist people in reaching their health goals. It's so important to find the right combination of therapies and practitioners to make that substantial change that every client yearns for.
Dr Wendy is often described as approachable and personable. She's an attentive listener; it brings her great joy to share laughter with those she serves. Her passion is to exhaust every possibility to help you reach your goals; and to reach those aims in an efficient and rapid way.
Originally from the rural town of Hampshire in the UK, Dr Wendy moved to Auckland in 2012. She received her Doctor of Chiropractic degree in 2016 from the New Zealand College of Chiropractic.
Dr Wendy has worked for over 15 years in the field of sports rehabilitation, including notable basketball, rugby league and soccer teams.
Preferring a collaborative approach, Dr Wendy has worked for a variety of chiropractic practices, building her own practice 5 years ago, as well as working for several Chiropractor practices as a locum in New Zealand. Along the way, she's mastered the art of myofascial release therapies and Sacro-Occipital Technique (SOT). She's also a member of the New Zealand Chiropractic Association.
Visit Our Practice Today
Our goal is to be the #1 integrated health care centre in Auckland. We want to offer clients health care that isn't based on "hope," but a cohesiveness based on over 30 years of experience. Our clients won't have to run from doctor to doctor, but rather will have everything they need at their fingertips. Contact us today to book an appointment at your convenience.

About VIP Health | 0800 847 069 / 0800 VIP-NZ